Our Church has many opportunities for adults to learn and grow. We encourage all adults to be involved in at least one small group ministry to help them connect and to experience spiritual growth. Our small group opportunities are varied and constantly increasing. Some of our regular offerings are listed below, but we encourage you to look at our Bulletin page to see updates on our newest opportunities.
If you would like more information about any aspect of our adult ministries, please contact the church office and our administrative assistant will forward your contact information to the appropriate group leader.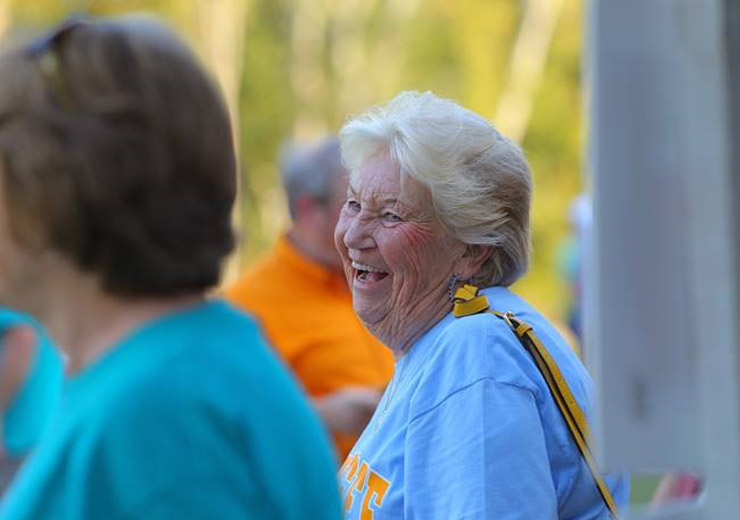 The
Morning Glory
Book
Club
This group of women provides an opportunity to learn, share, and laugh together as they explore the Bible and topical study books. This group meets on the 1st Thursday of the month at 10 am in the Community Room. Members range in age from the 50s to the 90s! Light refreshments are served before the discussion time. Contact Jane Parker for more information.
Wednesday
Night Programming
During the school year, we offer a full schedule of activities for children and youth on Wednesday evenings. We are currently on a break for the summer. Check back closer to fall for new opportunities on Wednesday nights.
Throughout the year, we offer special events for adult spiritual development. These half-day events include Bible teaching workshops, prayer retreats, and special events related to the church calendar. Check our Bulletin page to see information about current opportunities.
The United Methodist Women's Meeting meets the third Thursday of each month in the Community Room at 10:00am. Our main focus is local, district, state and global missions, and our vision is turning faith, hope and love into action on behalf of women, children and youth around the world.  We have refreshments, do business, have a program, and fellowship and prayer support for those in need.
All the women of the church are invited to join us.
EUMW actively supports missions in our community and abroad. To fund these projects, EUMW holds two rummage sales each year (Spring and Fall) in conjunction with the Men's Club barbecue.
Ebenezer has an active and vibrant Men's Club that welcomes men of all ages. The Men's Club meets the second Sunday of most months at 7:30 am in the Community Room where we have one of the best breakfast spreads you'll find in Knoxville.
The Men's Club holds two annual pork barbecues (Spring and Fall), where we cook, prepare, and sell more than 200 Boston Butt pork roasts cooked over hickory coals. Donations collected from the barbecues are used to provide a pork barbecue lunch for the homeless at the Water Angels Ministry. Funds raised from the barbecues are also used to support missions and charities as well as church maintenance and work projects. The Men's Club is a great group of guys who work hard but have a lot of laughs and fun at the same time. We're always looking for new members and would love to have you join us for breakfast one Sunday!
The Men's Club also sponsors/hosts several church-wide events throughout the year. The Annual Bean Banquet is held each January to kick off the year and introduce the year's new Men's Club officials.
During the summer months, the Men's Club also takes care of the mowing and grounds-keeping needs of the church.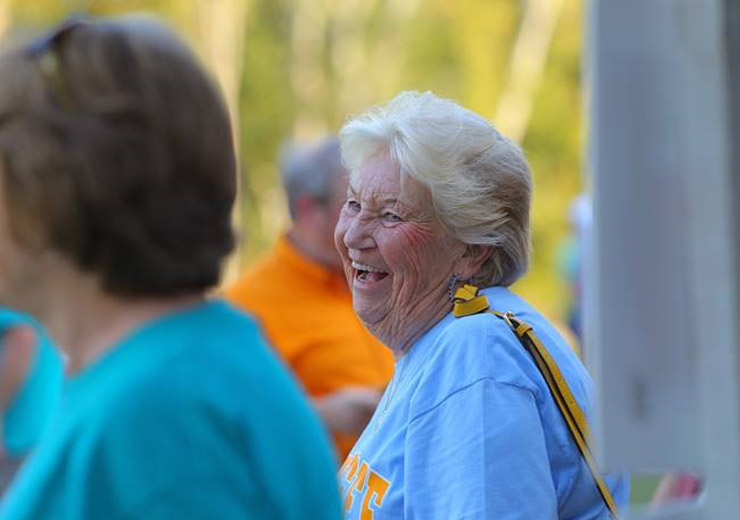 Every Sunday, EUMC has two smiling faces at the door to meet everyone as they enter the building. This is a wonderfully fulfilling ministry for the greeters and also for the folks they welcome.